Podcast: Play in new window | Download (128.1MB)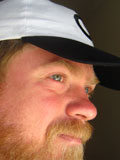 I think the reason Aaron even asked me to do some shows here on Radio Gen1us in the first place is 'cause he was hoping I'd do a metal show. 'Cause I am totally metal. Believe it. Anyway, now I've gone and done it and god help those of you who listen. Metal is not an easy genre for many people to listen to; it's more often ugly than beautiful and it celebrates things we don't normally like to think about, like aggression and malevolence. But it can also be very rewarding. In this mix, I try to ease you into it, but overall I'm not pulling many punches.
Also, scattered throughout the mix are snippets of audio from one of the most metal movies of all time. You have probably already guessed what the movie is just based on the title of the mix.