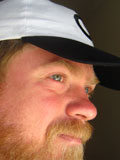 This is a chill mix.
This is not a chillout mix.
This is a journey from light to dark and light again, in the vein of last year's mix for staring out of train windows, only this time there isn't a train, there's just you and the music and a dark place inside yourself.
shoegazy postmetally triphoppy doomy twangy weirdness.  It's downtempo but it ought to keep your attention
Grateful Dead – Box of Rain
My Bloody Valentine – When You Sleep
Massive Attack – Inertia Creeps
Pink Reason – Up The Sleeve
Unbunny – Let It All Burn
Shawn Lee & Clutchy Hopkins – Bad Influence
Dear Astronaut – Never-Ending Nosebleed
Isis – In Fiction
Rocky Votolato – Where We Left Off
Salem – Dirt
God Is An Astronaut – Suicide By Star
Lou Reed – Perfect Day
Sly and the Family Stone – Spaced Cowboy
Fishbone – No Fear
Podcast: Play in new window | Download (Duration: 1:09:11 — 94.4MB)
Subscribe: RSS