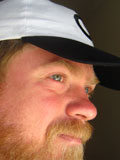 2010 was a milestone year–among other things, personally, it was the year my 13 year old son grew to be taller than me, which is a reminder of mortality if anything is (I mean I have to crane my neck to yell at the boy now! crazy!)–and it was a great year for music too.  It's January now, and 2010 is in the bag, which must mean it's time for my annual year-end best albums mix!
Hooray! Let's get right to it!
Podcast: Play in new window | Download (Duration: 1:28:35 — 157.2MB)
Subscribe: RSS
20. Justin Townes Earle – Harlem River Blues
Song: Move Over Mama

This guy puts out an album every year, and you've heard me talk about him before since it seems like they always end up on my year-end lists. This album represents a further maturation of his sound, marrying disparate elements–country but urban, sad but upbeat.  Move Over Mama is a rollicking honky-tonking good time of a song about a woman who takes up too damn much of the bed.
19. Lair of the Minotaur – Evil Power
Song: Riders of Skullhammer, We Ride the Night

A crushing sludgy Chicago thrash band and a perennial favorite of mine, Lair of the Minotaur has tightened up their sound from the epic bloody thrashfests of their album The Ultimate Destroyer, which I loved, through the (to me) less-focused and inferior War Metal Battle Master, and now here, they've distilled their brand of brutal Greek Mythology influenced fantasy metal into sharp chugging 2 minute bursts that say everything they have to say and are done.
18. Gil Scott Heron – I'm New Here
Song: I'll Take Care of You

Soul poetry? Immediate, revealing, intimate even, the man who told us the revolution would not be televised lays himself bare, with bleak songs and poems about growing up in a broken home, about disease and self-destruction, all very minimalistic but made raw by the power of Scott-Heron's voice and words.  This song is a cover of an old soul song, originally recorded by Roy Hamilton but covered by everyone from Elvis Costello to Mark Lanegan of the Screaming Trees.  After this, I'll never think of it as anything but a Gil Scott-Heron song.
17. Flaming Tusk – Old, Blackened Century
Song: Ichor

First full-length from NYC metal quintet is a grab-bag of extreme metal influences. I expect even better things from this band in the future but this album hits almost every note I want to hear out of my metal.  Ichor is a song about the Vietnam war, which isn't a terribly common subject for metal but why shouldn't it be?
16. Jesuslesfilles – Une Belle Table
Song: Mercredi

Just some joyful, upbeat, jangly and noisy pop that brings to mind early Pixies.  As their lyrics and most of the information about the band are all in French I can't really tell you much about them, but it's all terribly catchy stuff.
15. Dear Astronaut – Escape from Rainbow Mountain
Song: That Thing Which Could Not Be Put Back

Jeb, the singer/guitarist/driving force of Dear Astronaut is a friend of mine. This, their final album, was years in the making due to production issues, and by the time they had the album release party they had to relearn the songs since they hadn't been playing them in so long. But this album marks their full transition into the heavy-hitting sludge sound that takes better advantage of their talents than the earlier mad circus folk had. So while it's sad to see them go, at least they went out on top.
14. Black Breath – Heavy Breathing
Song: Escape From Death

Black Breath is a Seattle band playing heavy and loud as hell sludgy crossover thrash/death metal with plenty of hardcore influence as well.  Escape from Death is a death metal song, appropriately enough, about the undead, craving human flesh, from their own point of view.
13. The Lights – Failed Graves
Song: Gingerella

This is a compelling piece of garagey punk/post-punk from a band that's been kicking around Seattle for a while.
12. Arsis – Starve for the Devil
Song: Beyond Forlorn

A thrashier sound than their previous strict technical death metal, with speed metal and cock rock leanings.  The album is a group of songs revolving around the guitarist/singer James Malone's battles with an eating disorder, and "Beyond Forlorn" is about the depression and loneliness that come with it.
11. Titus Andronicus – The Monitor
Song: Richard II

This is a sprawling civil-war-themed concept album featuring exotic instrumentation, repeated themes, and some extended jams. It's also a punk rock record. Somehow it manages both.
10. Enslaved – Axioma Ethica Odini
Song: Ethica Odini

This newest release from the longterm Norwegian Viking/Black metal greats features driving thrashy black metal punctuated by melodic clean-vocalled segments.  Less meandering and progressive than previous efforts, the songwriting is perhaps simplified, but also more focused.  This song, Ethica Odini, which leads off the album, is a prime example.  It opens with a wintry but razor sharp riff that drives through the harsh-vocaled verse until the clean vocals of the chorus hit and tumble it apart into something beautiful but forbidding.
09. Leatherface – The Stormy Petrel
Song: Another Dance

Arty punk that at times brings to mind Husker Du, with melodic guitars and raspy vocals that still manage to belt out singalongy choruses.  If I were to make one complaint about the album it's that there are a few songs in which the singalongy choruses take on a kind of sameness, but this song avoids that, and all are well worth hearing.
08. Les Savy Fav – Root for Ruin
Song: Excess Energies

A new album from this fiery NYC indie band, which I consider to be every bit as good as their previous efforts.  The main criticism people seem to be levelling against it is that it's very much like those previous albums, but when "more of the same" from these guys involves more of their edgy, angular rock, aggressive and antic, well I can live with it.
07. Trampled by Turtles – Palomino
Song: Wait So Long

Trampled by Turtles are a "progressive" bluegrass band from Minnesota and, put simply, they shred. The high points of this album feature musical instruments that seem on the verge of spontaneously combusting.  This song leads off the album with a great fiddle melody exploding into a bloody-fingered ripper of breakneck… is bluegrass punk a genre? It is now I guess.
06. Woods – At Echo Lake
Song: Death Rattles

Murky low-fi falsetto pop that is really well done, its sound at once barebones and lush, owing as much to fuzzy psychedelia as it does to country and folk music . The songwriting is what shines though it also hints at depths that the band doesn't fully plumb here, perhaps teasing us with the potential, but that is also part of the appeal.  Death Rattles is a atmospheric mood piece full of eery sound effects and high-pitched minor key crooning, with an unsettling result.
05. Glossary – Feral Fire
Song: Save Your Money for the Weekend

Soulful workingman's southern rock, just the kind of thing for a beer and a shot and maybe even some troublemaking, 'cause as they say in this song (which brings to mind Billy Joel's Only The Good Die Young but in a good way I swear), "Honey there's gotta be some hell somewhere waiting to be raised"
04. Superchunk – Majesty Shredding
Song: Learned to Surf

Superchunk are indie giants who've been around for decades but hadn't released an album since 2001. Then this album dropped and reminded everyone why this band was the best thing anyone had ever heard 20 years ago. Non-stop infectious power pop perfection.
03. High On Fire – Snakes for the Divine
Song: How Dark We Pray

I know some people had some issues with the production of this album–it's less murky and bottom heavy than previous albums, but the high end comes out cleaner and you can hear the lead guitar better so I think it shreds regardless.  The songwriting continues to be excellent, with urgent pummeling drums driving a blistering guitar assault and Matt Pike's throat-destroying roar coming through more clearly than before.  With a few songs though, including this one, they slow their usual gallop down a bit and if anything are even heavier and more menacing as a result.
02. The Besnard Lakes – Are the Roaring Night
Song: Like The Ocean, Like the Innocent Pt II: Like the Innocent

This album of dreamy shoegazy irresistable space rock came out early in the year, and was one of my most-listened albums all year long.  Expect falsetto vocals with Beach Boys style harmonies, elements of 70s era prog and power pop, all blended into a package so smooth you could slide on it in your stockinged feet.
01. J Roddy Walston and the Business – J Roddy Walston and the Business
Song: Used to Did

JRW&tB plays anthemic fist-pumping piano-driven rock and F@&%ING roll, born in the south but schooled in Baltimore.  With choruses that won't leave  your head for weeks and an energetic delivery in the best tradition of Jerry Lee Lewis and Little Richard, it will make you want to jump on top of something, anything, and start stomping.