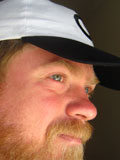 This is my best of 2009 mix, containing samples from my 20 favorite albums of the last year.  I'm not a professional music critic and I don't listen to every album ever released by any means, so I'm sure there are plenty of holes, and if you'd like to tell me an album I missed, please leave a comment and I'll check it out.
As usual, my listening has been dominated by country/southern rock and metal, but there are a few digressions in there as well. Some pretty strange transitions but as a whole I think it flows pretty well. So give it a listen and let me know what you think! Below is a list of the artists, albums, and sample tracks along with a blurb giving my take on each album. I'm not announcing tracks during the mix (it's already over 90 minutes) so you may want to follow along below.
But now, to the tunes!
Podcast: Play in new window | Download (Duration: 1:34:01 — 144.4MB)
Subscribe: RSS
20
Artist: Those Darlins
Album: Those Darlins
Track: Snaggle Tooth Mama
Those Darlins are a 3-piece all-girl band from Murfreesboro, TN (4-piece with the drummer) who, like so many of the bands I really like, bring punk rock energy and attitude to country music. They're raucous, boozy and fun.
19
Artist: The Protomen
Album: Act II: The Father of Death
Track: The Hounds
The Protomen are a band that creates Megaman-themed rock operas. This makes them a novelty act superficially, but they treat their subject very seriously. I've read that they even refuse to break character for interviews. Their second album, Act II: The Father of Death, is far more epic and technically accomplished than the first, leaving behind the 8-bit sounds they used sparingly on their debut in favor of further exploring their straight-up Meatloaf-style bombast and early 80s arena rock sound. To give you an idea, one of their B-sides (not on either album) was an excellent cover of Robert Tepper's "No Easy Way Out," among the cheesiest of 80s rock anthems, theme from the movie Rocky IV.
18
Artist: The Mountain Goats
Album: The Life of the World to Come
Track: Genesis 3:23
Historically, the Mountain Goats is mostly just John Darnielle, writing great songs and recording them on a boombox. The last several albums have been professionally recorded with regular enough collaborators that they can be truly said to be a "band" now, but Darnielle's songwriting ability hasn't suffered. He may be the best songwriter working in music today. The latest album is 12 songs named after Bible verses but I wouldn't call it overtly religious. In JD's words, it's "twelve hard lessons the Bible taught me, kind of," so take that as you will.
17
Artist: Nahemah
Album: A New Constellation
Track: Follow Me
Nahemah is a progressive death metal band from Spain. I liked their last album quite a bit, and was excited to hear this one as well. It didn't disappoint. When you hear "progressive death metal" you probably think of Opeth, and some comparison may be inevitable. These guys use a similar combination of harsh and clean vocals to Opeth, but they are less repetitive. Also less aggressive, leaning more toward the post-metal style of early Isis with progressive flourishes.
16
Artist: Bonnie 'Prince' Billy
Album: Beware
Track: Beware Your Only Friend
What can I say? If Will Oldham (the man behind the 'Prince') releases an album, 9 times out of 10 it'll end up on my list. Musically, the album is more lush than previous BPB albums, mostly a richly produced country and western sound. Lyrically, it veers from the disturbing to the tongue in cheek.
15
Artist: Portugal. The Man
Album: The Satanic Satanist
Track: People Say
I guess these guys are from Alaska, I don't really know much about them. This album is indie rock/pop that's a little bit spazzy, a little bit folky, a little bit soulful, and kind of all over the place. This song is the first track on the album and it's a strong opener.
14
Artist: Russian Circles
Album: Geneva
Track: Malko
Russian Circles is a Chicago band and one of those bands that falls inbetween post rock and metal, sprawling instrumental music that ranges from quiet reflective passages to thunderous chugging metal riffs. After loving their first album (one of my great albums for staring out of train windows), I didn't care too much for their second, but they've more than made up for it with this release.
13
Artist: Rimfrost
Album: Veraldar Nagli
Track: Mountains of Mana
I won't beat about the bush; Rimfrost is straight-up Immortal worship. Which I can get behind.
12
Artist: Mumford & Sons
Album: Sigh No More
Track: Little Lion Man
Brits with banjos, these guys took the place in my heart this year that two years ago was firmly occupied by the Avett Brothers. Folk and bluegrass with fantastic harmonies.
11
Artist: Mantic Ritual
Album: Executioner
Track: Murdered to Death
Like the band Rimfrost in this countdown, this band exists largely as homage, in this case to "Kill 'Em All" era Metallica. I'm a sucker for thrashy metal and this is a throwback that caught me at the right time and in the right mood. If you like 80s thrash, it's definitely worth checking out.
10
Artist: Lucero
Album: 1372 Overton Park
Track: What are You Willing to Lose?
Lucero is a perennial favorite of mine. They started life as a country band started by a bunch of punk rock kids, but their music has moved over the years from country firmly into the rock genre. 2007's Rebels, Rogues and Sworn Brothers added some piano to their basic drums/bass/guitars setup for a classic rock sound that pretty strongly brought the Boss to mind. This time around, they've added horns and evolved their sound further, bringing in a bluesy soulful sound that compliments the stomping rock they do best. But the elevator still goes all the way to the ground floor, as there are songs that wouldn't feel out of place on some of their previous albums either.
9
Artist: Converge
Album: Axe to Fall
Track: Dark Horse
I saw these guys at the Dethklok/Mastodon show earlier this year and thought at the time they were a weird fit. After hearing the album, I don't feel like they were as out of place as I initially thought. They've added some very thrashy elements to their hardcore sound (which, I realize, isn't a stretch by any means) and their energy is undeniable.
8
Artist: Justin Townes Earle
Album: Midnight at the Movies
Track: Black Eyed Suzy
JTE made my list last year and though I personally like that album better than this year's, he's still one of the better artists working this corner of Americana. This time around he relies more on solid songwriting than mining the past of country/western music (and I think that's what I liked so much about the previous album, the old-timey feel) but he still falls more comfortably within the old school of country music than anywhere else.
7
Artist: Propaghandi
Album: Supporting Caste
Track: Supporting Caste
My friend Jeb is a huge Propaghandi fan, and I'd never listened to them. He hyped this record so much though that I checked it out and I'm glad I did. Propaghandi's a Canadian punk band, but this album ventures beyond punk: fast, angular, yes, melodic, thrashy in parts, some songs complex bordering on progressive.
6
Artist: Skeletonwitch
Album: Breathing the Fire
Track: Longing for Domination
Skeletonwitch is one of my favorite new bands. Their previous album, Beyond the Permafrost, was one of my favorites of 2007, and this one is a worthy followup. The sound is a little cleaner, more focused, but composed of the same basic parts: blistering thrash riffage, complimented by aspects of death metal and black metal, and with a melodic dual lead that brings to mind Iron Maiden and other greats of the NWOBHM.
5
Artist: Immortal
Album: All Shall Fall
Track: Norden on Fire
Immortal's follow-up to one of the best metal albums of the decade, and an essential metal album by any measure, Sons of Northern Darkness, was going to face an uphill battle. How do you follow up a classic like SoND? if you expect a better album you're sure to be disappointed, but All Shall Fall delivers on being another great record from Immortal, and that's all I really wanted.
4
Artist: Scale the Summit
Album: Carving Desert Canyons
Track: The Great Plains
I'm not going to lie to you, this album is all about guitar wankery. That doesn't float everyone's boat, but this is some impressive progressive instrumental metal by some guys who know what they're doing.
3
Artist: Crippled Black Phoenix
Album: 200 Tons of Bad Luck
Track: 444
Crippled Black Phoenix is a sort of post rock/doom metal supergroup, with members from Mogwai, Electric Wizard, and other bands. They weave a gloomy series of epic-length songs combining the expected doom and post-rock genres with some laid back dreamier Floydesque passages and more aggressive hardcore sounds as well.
2
Artist: Blut Aus Nord
Album: Memoria Vetusta II: Dialogue with the Stars
Track: The Alcove of Angels (Vipassana)
All year, I expected this to be my #1 album of the year. In this release, Blut Aus Nord combines some of the melodic shoegazy aspect of the current crop of French black metal with a basis in the harshness that is elemental to classic black metal, in an amazing way. Then, somewhere in the course of the album, some soaring soloing somberly swoops in and out like whalesong and you're hooked.
1
Artist: Baroness
Album: Blue Record
Track: War, Wisdom and Rhyme
Baroness is a band I'm still exploring, after having been introduced to them late in the year by a friend, but I was impressed enough by this album for it to shoot to the top of my list after only a few weeks of listening. It combines a sludgy metal with southern rock and acid/stoner rock in an engulfing wall of sound.
bonus
Artist: Ben Nichols
Album: The Last Pale Light in the West
Track: The Kid
This is a bonus song from an album that deserved a place somewhere in my best-of lists, but I couldn't quite fit into either my 2008 or 2009 list. Ben Nichols is the lead singer of Lucero, and this, his first solo album, had an official release date in January of 2009, but because of a download available with preorders was all over the internet by September or October of 2008. I had considered it a 2009 release so left it off the 2008 list, but it seems like everyone else veered the other way. So here it is, belatedly, a great short concept album based on Cormac McCarthy's novel Blood Meridian, combining Ben's excellent songwriting with a more stripped-down country sound than what his band Lucero is playing these days.