Podcast: Play in new window | Download (97.4MB)
Subscribe: RSS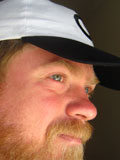 Now that the world has ended, what happens next? Thanks to the miracle of MTV, we now have some answers.
I have been wanting to do an 80s mix for a while, and as I thought about those songs and that time in my life, I found that the music and the videos for the music were pretty much inseparable in my head. I don't watch MTV anymore (and from what I hear they don't play too many music videos anymore either) but in the 80s I did, nearly constantly. With current music, I don't really have that video frame of reference and the music is simply music. With 80s music though, I could discuss the (sometimes questionable) merits of the music alone but it is difficult to have that discussion without the mental images associated with the music video.
Well I got to thinking about all those great videos, and the ones that kept coming back to me were videos like Duran Duran's Wild Boys, or The Police's Synchronicity II, with their strange post-apocalyptic Mad Max type of aesthetic. So I've been watching a lot of those videos on youtube and I've collected some of the songs for you here.
This is still only an audio podcast, but I discuss the video for each song I play and I'll put youtube links below.
PS Look for my Iron DJ entry later this week!