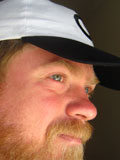 It's IRON DJ time again! Which means that a bunch of people are going to upload themed mixes and try to compete with me! Unfortunately for them, not only do I have unbeatable taste in music, but this time around I even have the IRON DJ theme going for me: GRADUATION YEAR.
The idea is to put together a mix where the theme is the year you graduated high school.  I graduated in 1988, and there was so much good music made that year that I could have made 3 mixes that would blow your mind.
But instead I made this one.  It's semi-autobiographical, in that for the most part, the songs are played in the order in which I discovered them.  Not all of this is music I'd have listened to back in 1988, but it's all great.  I hope you dig the mix, and whether you do or not, leave me some feedback in the comments please!
1. Danzig – Mother
2. INXS – Devil Inside
3. Living Colour – Desperate People
4. The Church – Reptile
5. Dead Milkmen – Stuart
6. They Might Be Giants – Ana Ng
7. The Pursuit Of Happiness – I'm An Adult Now
8. Bad Religion – What Can You Do?
9. Fishbone – Bonin' In The Boneyard
10. Jane's Addiction – Mountain Song
11. Pixies – Gigantic
12. Fugazi – Give Me The Cure
13. Cowboy Junkies – Sweet Jane
14. The Pogues – Streets of Sorrow/Birmingham Six
15. The Waterboys – World Party
16. Dinosaur Jr. – Freak Scene
17. Sonic Youth – Teen Age Riot
18. Galaxie 500 – Temperature's Rising
Podcast: Play in new window | Download (Duration: 1:20:53 — 136.8MB)
Subscribe: RSS